Welcome to WineTrailsNW
Welcome to WineTrailsNW, your source for exploring Pacific Northwest wineries. Get started now and plan your next wine tour. Click on the "WineTrails" tab and browse your next wine adventure. Shop the WineTrails online store for guidebooks, travel gear and more. Purchase a WineTrails gift basket as a special way of saying 'thank you' or 'congratulations' for a friend of loved one.
Start a free account and get discounts on WineTrails purchases and more. As a WineTrail Trekker member, you'll save on guidebooks, wine tour accessories and future tours sponsored by WineTrails Northwest. In addition, you will receive a monthly newsletter filled with the latest information on Northwest wine events and more. Register now as a WineTrails Trekker club member and start enjoying the benefits!
---
WineTrails of WA -- 2nd Edition to printer!
Yesterday, we gave birth to a 3.5 pound 640 page book — WineTrails of Washington, 2nd Edition. New photos; new wineries; new WineTrails. But even more telling is the fact...
more
---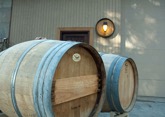 Whatcom County WineTrail
Our visit to Washington's northwest corner takes us to the state's fifth-largest city: Bellingham, whose rather underwhelming nickname is "The City of Subdued Excitement." It's where commercial fishermen and white-collar...
more
---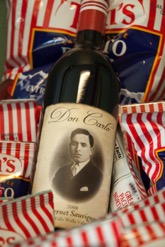 Don Carlo Vineyard
"We don't need no stinkin' wine glass," says a Don Carlo Vineyard devotee as he tipped the open bottle to his lips. Although done in jest, the urge to chug... more