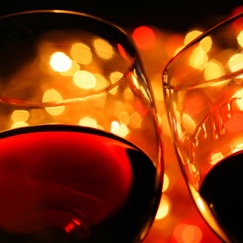 Wine Classes With Arnie Millan at Wine World
Seattle, WA
Wine World Warehouse is delighted to offer wine classes perfectly designed to bring out the wine expert in everyone!
With this Introductory Series. Sommelier Arnie Millan will be your guide as you are taken through the basics of wine. You will learn about the many wine producing regions throughout the world, sample the wines and participate in lively discussion. The classes are scheduled on Sundays from 3:00 - 5:30 p.m. in Wine World's classroom. Free parking is available in Wine World's lot on the North end of the building.
These fun, informal classes were featured in the Wall Street Journal and each class includes useful handouts.

The classes, including wine tastings of 8 wines during each class, will be offered for $39 per class. Gift certificates are available.
To register, please go to the attached Link
Advance registration is required.
Topics covered will be:
May 20th - A Survey of Italy
June 3rd - An Exploration of France
June 10th - A Survey of New World Wines
June 24th - Wine/Food Pairing, German/Austrian Wine
---
Starts on: May 20, 2012
Ends on: June 24, 2012 @ 5:30 AM
---
Contact Information
Phone: 2064026086
Website: www.eventbrite.com/org/1085259005?s=8260783

Address
Wine Classes With Arnie Millan at Wine World

400 NE 45th St, Seattle, WA 98105
---
Post a Comment
You must be signed in to comment.
New to WineTrailsNW? Sign up to comment.