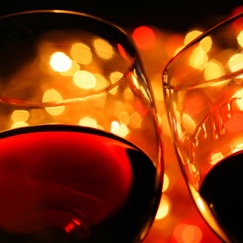 Woodinville RESERVE
Woodinville, WA
Woodinville RESERVE
April 12, 2013
7:00 pm – 9:30 pm
Tickets $75 / $125
Columbia Winery
14030 NE 145th Street
Woodinville, WA 98072
Woodinville RESERVE is a new, exclusive tasting event held at Columbia Winery featuring top tier selections of Woodinville wines from more than 40 wineries. All wines are 90+ rated as well as small production bottlings too limited for review. Guest chefs from Woodinville's top restaurants will be on-hand to serve up delicious bites. Participating restaurants include Barking Frog, Italianissimo, Pasta Nova, Le Petit Noir, Purple Café and Wine Bar, The Twisted Café, The Hollywood Tavern and The Station Pizzeria.
There are two ticket options available for this upscale evening:
$75 – Friday, April 12th Woodinville RESERVE evening only
$125 – This VIP package includes a Woodinville RESERVE ticket and a two day pass to the Passport to Woodinville Open House Weekend April 20 and 21.
Woodinville RESERVE Participating Wineries:
Alta Cellars, Auclair Winery, Baer Winery, Betz Family Winery, Brian Carter Cellars, The Bunnell Family Cellar, Chateau Ste. Michelle, Columbia Winery, Covington Cellars, DeLille Cellars, DiStefano Winery, Dusted Valley, EFESTE, Elevation Cellars, Finn Hill Winery, Forgeron Cellars, Gard Cellars, Gecko Cellars, Goose Ridge Estate Winery, Guardian Cellars, J. Bookwalter Wine, Kaella Winery, Kestrel Wines, Lauren Ashton, Matthews Estate, Michael Florentino Cellars, Obelisco Estate, Page Cellars, Piccola Cellars, Pondera Winery, Robert Ramsay Cellars, Ross Andrew, Silver Lake Winery, Sparkman Cellars, Two Vintners and William Church Winery.
---
Starts on: April 12, 2013 @ 7:00 PM
Ends on: April 12, 2013 @ 9:30 PM
---
Contact Information
Phone: 425-205-4394
Website: www.woodinvillewinecountry.com

Address
Woodinville RESERVE

14030 NE 145th Street, Woodinville, WA 98072
---
Post a Comment
You must be signed in to comment.
New to WineTrailsNW? Sign up to comment.