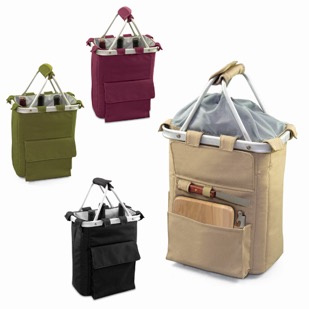 Metro Trio
You'll be the hit of the party when you arrive with the Metro Trio wine tote from Picnic Time. This wine tote has three insulated compartments to keep your wine and food at just the right temperature. Distinctively crafted from colorful 600D polyester canvas over an aluminum frame, the Metro Trio wine tote is as practical as it is attractive. An exterior pocket comes equipped with a 6 x 6" hardwood cutting board, a stainless steel cheese knife with a wooden handle, and a stainless steel waiter-style corkscrew. The Metro Trio wine tote makes a great gift for any occasion!
Price: $39.95
---
Post a Comment
You must be signed in to comment.
New to WineTrailsNW? Sign up to comment.