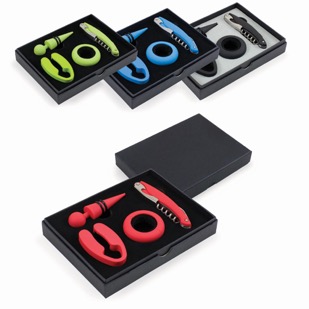 Metro Wine Tools
Metro Wine Tools by Picnic Time is no ordinary wine accessories set. These stainless steel tools are covered in colorful non-slip thermal plastic that's soft to the touch and provides a secure gripping surface. The set contains a bottle stopper, two-piece magnetic drip ring, a foil cutter, and a corkscrew in an attractive black cardboard box. A novel gift for nonconformist wine lovers who enjoy fun new ways to enhance their wine drinking experience!
Price: $19.95
---
Post a Comment
You must be signed in to comment.
New to WineTrailsNW? Sign up to comment.