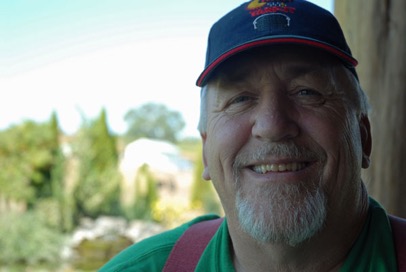 Agate Field Vineyard
In this part of the Rattlesnake Hills AVA (American Viticultural Area), the wineries serve up a mixed bag when it comes to wine quality. If you're hankering to visit a winery with a manmade pond or an oversized white windmill, by all means, seek it out. If, however, your palate desires premium wine, then I suggest that you check out Agate Field Vineyard. Seriously.
This is a winery rich in tradition, yet young in winemaking years. Founder Ben Rashford has been growing grapes on his 10-acre Zillah-based vineyard for more than 60 years. Yet it wasn't until his wife, Ruth, suggested that they use some of the grapes to produce their own wine that Ben got the notion of Agate Field Vineyard wine. Fortunately, they decided to keep the venture in the family by turning to their daughter, Ginger, whose husband, Bob Radke, became their winemaker. Interestingly, Bob is a law enforcement officer with the Department of Agriculture by day, so WineTrail enthusiasts are advised not to be yanking any syrah plantings from the ground and making off with them.
Bob, Ginger, Ruth, and Ben often work the tasting room together, serving up elegant blends of estate cabernet sauvignon, cabernet franc, and merlot as well as syrah. But with small lot production, don't be surprised if they are sold out of a vintage or two. The tasting room itself has a rustic, cowboy-Western feel, with a second-story deck overlooking the vineyards of Whiskey Canyon. Bring a picnic, uncork a bottle of Agate Field red, and enjoy the view. Inside, the spacious tasting room provides a comfortable environment, thanks in large part to the use of structurally insulated panels, which provide warmth during the winter, coolness in summer. It's a relaxing space reflecting the friendly demeanor of Agate Field Vineyard's familial staff.
Order the book!

Agate Field Vineyard was featured in WineTrails of Washington as part of the Rattlesnake Hills WineTrail on page 296!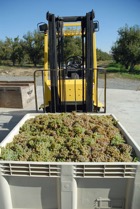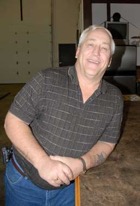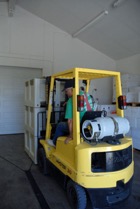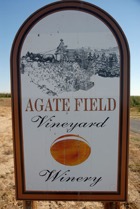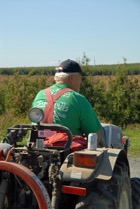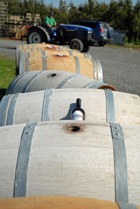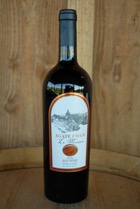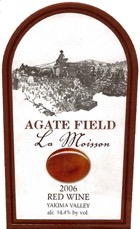 WineTrail: Rattlesnake Hills WineTrail
Owner: Rashford Agate Field Vineyard, LLC, Bob and Ginger Radke
Winemaker: Bob Radke
Opened: 2004
Tasting Room: Open to the public
Amenities: Gift Shop, Picnic Area, Mailing List, Newsletter/Blog, Vineyard on Premise
Where To Buy: Winery
Phone: 509-930-0806 Fax: 509-829-6097
Website: www.agatefieldvineyard.com
Official Winery Rep/Owner: Information Change? Click Here
Agate Field Vineyard

Winery/Tasting Room

2911 Roza Drive,

Zillah,

WA

98953

-120.26157

46.442441

Hours: April through November, Friday through Sunday 11–5; Also open Thursday June to September 11–5
Enlarge Map
Directions: If traveling east on I-82 from Yakima, take exit 44 and turn left (north) onto Donald Wapato Rd. Continue for .6 miles. Turn right onto Yakima Valley Hwy and proceed 8 miles. Turn left (north) onto Roza Dr. and proceed 1.7 miles. Look for Agate Fields Winery on your right. If traveling west on I-82 from Prosser, take exit 54 and turn right onto Yakima Valley Hwy. Proceed 2.2 miles. Turn right (north) onto Roza Dr. and continue for 1.7 miles. Look for Agate Fields Winery on your right.
---
Post a Comment
You must be signed in to comment.
New to WineTrailsNW? Sign up to comment.