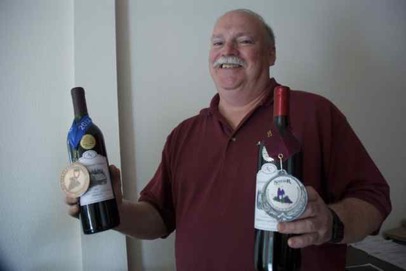 Aspenwood Cellars
I surveyed the tasting sheet and noted that one of the wines had the name "Bubba's Best." Naturally, that prompted me to ask winemaker/owner Jim Petty how that moniker came about.
"There's a story there" was Jim's response. I grabbed my pen, knowing that I'd need to write furiously. "A few years back, my Boeing friend Wayne and I went to eastern Washington to get some grapes at harvest. I bought 40 small bins [called lugs] of grapes, and we filled my van with all these lugs. We got back home to my Aspenwood neighborhood and crushed all the bins of grapes, and then I spent a lot of time cleaning the crusher/destemmer. I was pretty much done when Wayne came from the van bearing one more lug of grapes. Somewhat dismayed, I told him it was too late. I had just spent a lot of time cleaning the equipment, and we might as well toss the grapes. Well, Wayne would not have any of that. He started crushing the grapes by hand and seeing that, I joined in. Together we crushed the last bin of grapes by hand and added them to the batch. I realized then just what a dear friend Wayne was to me. He became my 'Bubba,' and I mean that in an endearing way.
Jim had other stories to tell in his own inimitable Brooklyn way, but there's not enough space here to share them. Let's just say that visitors to the Warehouse District "annex" (as Jim refers to it) are in for a real treat. Yes, there are plenty of luscious wines to explore, but equally important are the tales that Jim tells, each of them shaping the winery and adding texture to the juice inside the bottles.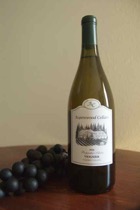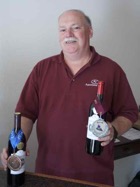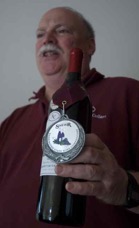 WineTrail: Warehouse District WineTrail South
Owner: Jim Petty
Winemaker: Jim Petty
Tasting Room: Open to the public
Phone: 425-844-2233
Website: www.aspenwoodcellars.com
Official Winery Rep/Owner: Information Change? Click Here
Aspenwood Cellars

Winery/Tasting Room

18642 142nd Avenue NE,

Woodinville,

WA

98072

Hours: Saturday 12-5
Enlarge Map
---
Post a Comment
You must be signed in to comment.
New to WineTrailsNW? Sign up to comment.