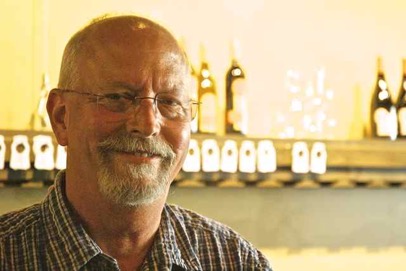 Bunnell Family Cellars
Located in Prosser's Vintner's Village, The Bunnell Family Cellar is a hop and a skip from nearby Thurston Wolfe Winery, Gamache Vintners, and Milbrandt Vineyards. However, many visitors end up coming to Bunnell's tasting room and never leaving. The reason? I suspect the fusion of Rhône-style wines, good hospitality and yummy bistro food may have something to do with it.
Food-friendly wines such as viognier, syrah, petite sirah, Mourvèdre, and Rhône blends comprise a smorgasbord of tasting pleasure. The Bunnells' second-label wines, dubbed RiverAerie, are more wallet-friendly and honor the eponymous family home located on the banks of the Yakima River.
The contemporary home-like atmosphere invites you to make yourself comfortable and imbibe. Once there, the smell of fresh, hot pizza pairs wonderfully with the bouquet of the syrah, and before long, you may find yourself among the lucky ones ensconced in the Wine o'Clock Wine Bar. There, you can order wines by the glass or by the bottle at retail prices, to go with some thin-crust pizza or the bistro's daily special.
The Bunnell Family Cellars reflects the winemaking talents of Ron Bunnell and the culinary flair of spouse Susan Bunnell. Like peas and carrots, peanut butter and jelly, the pairing of wine and fine food is one of life's givens. However, it all begins in the vineyard, and for this task, Ron and Susan have hooked up with a who's who of Washington grapes growers, including Dick Boushey, Rob Andrews, Mike Andrews, and the Milbrandt brothers. With names like those tending the wine, you've got to do some serious swirling and sipping. After all, it must be Wine o'Clock somewhere!


WineTrail: Warehouse District WineTrail North
Owner: The Bunnell Family; Susan Bunnell
Winemaker: Ron Bunnell
Opened: 2004
Tasting Room: Open the public
Amenities: Facebook, RV/Bus Parking, Wine Club
Where To Buy: Winery by phone, fax, or online.
Phone: 425-286-2964 Fax: 509-973-4187
Website: www.bunnellfamilycellar.com
Official Winery Rep/Owner: Information Change? Click Here
Bunnell Family Cellars

Satellite tasting room

19501 144th Avenue NE,

Woodinville,

WA

98072

Hours: Saturday and Sunday 12-5 Third Thursday Wine Walks 4-8
Enlarge Map
Directions: From I-82 take exit 80 and go left onto Merlot Drive, continue past the hotels and turn right onto Port Drive. Continue one block and go right onto Cabernet Court. Wine O'Clock is on the right about 100 yards from the turn.
---
Post a Comment
You must be signed in to comment.
New to WineTrailsNW? Sign up to comment.