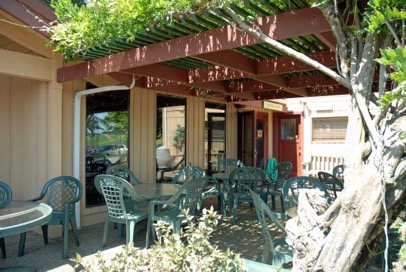 Erath Vineyards
The story of Erath Vineyards is the story of Dick Erath, an Oregon pioneer. No, Dick didn't climb down off the Conestoga and homestead after a long haul on the Oregon Trail. Rather, Dick's pioneering story is one that has filled the pages of The Boys Up North – Dick Erath and the Early Oregon Winemakers by Paul Pintarich. To appreciate this history, a timeline of key events is in order:
1968 – Dick Erath moves to Oregon from California and establishes his first vineyard.
1972 – Produces his first commercial vintage (216 cases) in his basement.
1975 – Partners with lumber magnate Cal Knudsen to create Knudsen-Erath label.
1976 – Launches first winery in the Dundee Hills.
1977 – Has a "defining moment" when he spends six weeks touring wineries in Europe.
1987 – Produces first 35,000 cases. Awards continue to mount up.
1988 – Buys out Cal Knudsen's interest to restore Erath Vineyards label.
1994 – Hires Rob Stuart to share title as winemaker with him.
1996 – Takes home the gold and best in show from L.A. County wine competition.
2002 – Hires Gary Horner as winemaker.
2006 – Sells Erath Vineyards to Ste. Michelle Wine Estates.
2008 – Is discovered by WineTrails guy (that's a joke).
The weathered tasting room is beginning to show its age, but that's a big part of its charm. Inside the room's wood-paneled walls you'll find photos depicting the Erath story; they're fun to look at and they add to the room's relaxed feel. It's purposefully designed for Northwest comfort and it's a great place to experience Erath's many affordable wines. Today, Erath Vineyards cultivates 118 acres of premium grapes and sources additional grapes from 130 acres throughout Oregon. At a case production of 65,000 annually, Erath Vineyards is in the upper echelon of Oregon wine producers. A full two-thirds of that production is pinot noir sold throughout the United States. Other wines include Oregon's finest: pinot gris, pinot blanc, riesling, Gewürztraminer, and dolcetto. In the summer, take advantage of the spacious patio, with its spectacular views of the surrounding vineyard and Cascade Mountains in the distance.
Scrabble aficionados, take note that the letters in Erath also spell "earth" and "heart." I know that's a non sequitur, but still, it's interesting. Yet, no matter how you spell it, an Erath wine by any other name would taste just as sweet.





WineTrail: Dundee Hills WineTrail North
Owner: Ste. Michelle Wine Estates, LTD
Winemaker: Gary Horner
Tasting Room: Open to the public
Amenities: Gift Shop, Picnic Area, , Wine Club
Where To Buy: Winery
Phone: 503-538-3318 , 800-539-9463 Fax: 503-538-1074
Website: www.erath.com
Official Winery Rep/Owner: Information Change? Click Here
Erath Vineyards

Winery

9409 NE Worden Hill Rd,

Dundee,

OR

97115

-123.05781

45.282724

Hours: Daily 11–5; Closed for Easter, Thanksgiving Day, Christmas Day, and New Year's Day
Enlarge Map
Directions: From Dundee take SR-99W [Pacific Hwy W.] heading southwest for .3 miles. Turn right (west) onto 9th St. SW and go 1 mile. Road name changes to NE Worden Hill Rd and continue 1.2 miles. Arrive at 9409 NE Worden Hill Rd.
---
Post a Comment
You must be signed in to comment.
New to WineTrailsNW? Sign up to comment.