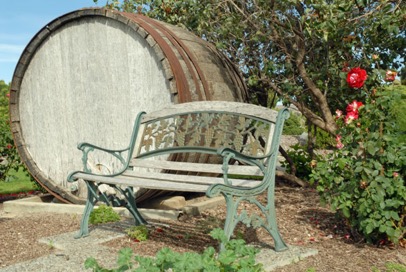 Hyatt Vineyards
Leland and Lynda Hyatt established Hyatt Vineyards in 1985 and produced their first vintage in 1987. Since that time, they have witnessed a number of changes, including the designation of their area—Rattlesnake Hills—as an American Viticultural Area (AVA). The Hyatt production facility and tasting room command a large footprint of real estate, with a windmill as the centerpiece of its well-manicured lawn. Upon viewing the grounds, you might think that this would be a great place for a wedding, and you'd be right. You can book the property; arrange for chairs, caterer and a preacher; and have yourself a heck of a wedding—especially if both Mount Rainier and Mount Adams decide to make an appearance. And there's certainly plenty of wine to go around.
Hyatt's winemaker, Andy Gamache, gets most of his grapes from four estate vineyards within two miles of the winery. With an annual production of approximately 30,000 cases, Hyatt wines sell for around $9 a bottle. For its more upscale, Roza Ridge label, plan to spend a wallet-friendly $15 a bottle and this clearly explains why the Wine Enthusiast named Hyatt's 2006 merlot and cabernet sauvignon "Best Buys."
Although you can sample the Hyatt wines free at its tasting room, there is small fee for sampling Hyatt Roza Ridge wines. It's interesting, and educational, to taste the difference between Hyatt's regular wines and its premium Roza Ridge reserves, including Roza Ridge syrah, cabernet sauvignon, and merlot.
If your trip takes you to Hyatt during fall harvest, make a point of plucking a few grapes from the vineyard. If you have never experienced the full onslaught of sugar-laden, juicy chardonnay or cabernet, here's your chance!
Order the book!

Hyatt Vineyards was featured in WineTrails of Washington as part of the Rattlesnake Hills WineTrail on page 292!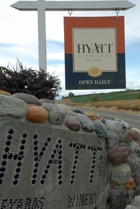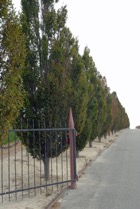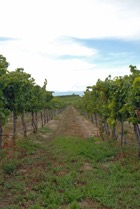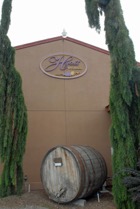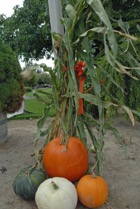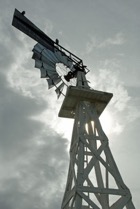 WineTrail: Rattlesnake Hills WineTrail
Owner: Hyatt Farm Partnership, LP (Leland and Lynda Hyatt)
Winemaker: Steve Hovanes
Opened: 1985
Tasting Room: Open to the public
Amenities: Gift Shop, Picnic Area, Private Events, Tours, Weddings, Vineyard on Premise, RV/Bus Parking
Where To Buy: Winery, wine shops, online at web site, grocery stores and selected restaurants
Phone: 509-829-6333 Fax: 509-829-6433
Website: www.hyattvineyards.com
Official Winery Rep/Owner: Information Change? Click Here
Hyatt Vineyards

Winery/Tasting Room

2020 Gilbert Road,

Zillah,

WA

98953-9766

-120.281643

46.447351

Hours: Daily 11–5 (11–4:30 during winter)
Enlarge Map
Directions: Take Zillah exit 50 off I-82 and head toward Zillah. At Cheyne Rd go north for 3 miles. Turn left onto Gilbert Rd and proceed about 1 mile. The Hyatt Winery will be on your left—look for the white windmill.
---
Post a Comment
You must be signed in to comment.
New to WineTrailsNW? Sign up to comment.