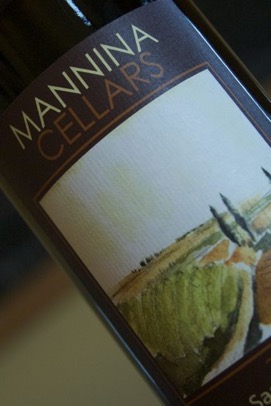 Mannina Cellars
To know Mannina Cellars is to appreciate the winegrowing family behind it — not just a lone winemaker, mind you, but an entire cast of family members, including a black Lab named Lucy. Although Don Redman is owner and winemaker, his wife, Nicole, and their three children are often found pruning the vines at their Cali Vineyard or assisting at their Walla Walla Airport winery. Don is ever grateful for his family's involvement and for his family heritage, so it's no accident that many Mannina Cellars wines bear the names of family members. There is the red blend "Cali," named after his grandmother Rose Cali, and "RoseAnne's Red," named for his mother. Even the winery's name, "Mannina," comes from Don's maternal grandmother, who emigrated from Italy. A photograph of Mannina graces the wall behind the tasting room.
Speaking of Cali, I would be remiss if I didn't disclose one of the reasons for my sojourn to Mannina Cellars. At the time, this cabernet dominant blend sold for only $17 a bottle and was a steal. With my purchase I began to imagine a rib-eye steak with a red wine reduction paired with Cali. Egads, I realized I was drooling.
As a side note, the other thing that drew my attention during my visit was the artwork of local artist Squire Broel on Mannina Cellars labels. Squire's watercolor of vineyard rows adorns the labels of the winery's merlot, cabernet sauvignon, "RoseAnne's Red" and sangiovese. For me, this imagery is a beautiful reminder that Don relies exclusively on Walla Walla Valley fruit, including that from such notable vineyards as Pepper Bridge, Seven Hills, and Les Collines. As Don's own, 28-acre Cali Vineyard matures, look for his increasing reliance on his own fruit.
Order the book!

Mannina Cellars was featured in WineTrails of Walla Walla as part of the Walla Walla WineTrail East on page 446!

Order the book!

Mannina Cellars was featured in WineTrails of Washington as part of the Walla Walla WineTrail East on page 446!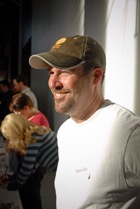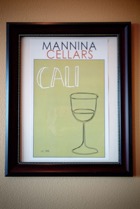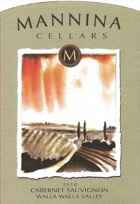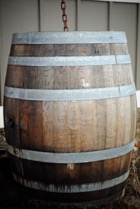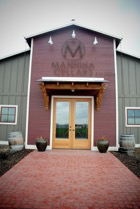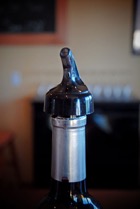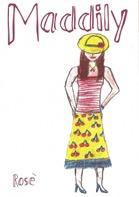 WineTrail: Walla Walla WineTrail East
Owner: Don Redman
Winemaker: Don Redman
Opened: 2006
Tasting Room: Open to the public
Amenities: Wine Club, Facebook, Twitter, Pet Friendly, RV/Bus Parking, Online Store
Where To Buy: Winery
Phone: 509-200-2366 Fax: 509-529-0932
Website: www.manninacellars.com
Official Winery Rep/Owner: Information Change? Click Here
Mannina Cellars

Winery/Tasting Room

760 C Street,

Walla Walla,

WA

99362

-118.27599100000000476

46.088165199999998833

Hours: Friday 11:30–4:30 Saturday 11–4:30, or by appointment

Mannina Cellars

Satellite tasting room

939 Front Street,

Leavenworth,

WA

98826

Hours: Daily 10–6
Enlarge Map
Directions: Mannina Cellars is located at the Walla Walla Regional Airport Complex. From Walla Walla, take Hwy 12 east about three miles. Take the Walla Walla Airport exit and go left (north) onto Airport Way for about 1 mile. Turn right onto Douglas Ave. Turn left onto C St. and continue to 760 C St. Mannina Cellars is on the right.
---
Post a Comment
You must be signed in to comment.
New to WineTrailsNW? Sign up to comment.