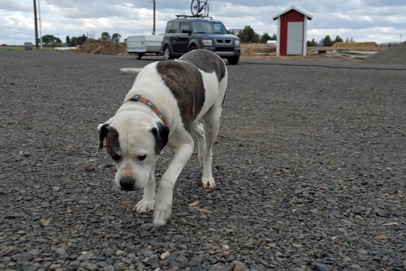 Maragas Winery
You could say that three females shaped Doug Maragas' life, leading him to central Oregon to grow grapes and make wine. Their names are Anna, Joanne, and Gina.
Back in the 1940s and 1950s, Doug's grandmother Anna Maragas established a grape brokerage business in Ohio. Being a female grape broker 60 years ago was rare indeed. Anna always managed to set aside grapes each year to make wine for the family, and this tradition allowed her young grandson Doug the opportunity to learn how to make and appreciate fine wine. While most kids were playing Davy Crockett, Doug was swirling and picking up the "nose" of cabernet.
Doug's artistic mother, Joanne Lattavo, nurtured in him an appreciation for fine art of the kooky, offbeat kind. Her "beatnik" sketches adorn his wine labels, including those of Kool Kat Muscat, Pinot Riche Pinot Gris, and his signature Legal Zin (Doug is a former trial lawyer). His mother's artistic talent evidently rubbed off on Doug. His drawing of his laid-back American Bulldog, Cloé, became the winery's logo.
With his wife, Gina, Doug moved west to Bend in the late '90s to pursue his passion for winemaking. They chose Bend for its high desert climate, proximity to great hiking and biking, and the opportunity to purchase grapes from vineyards in southern Oregon and California. The 72-hour round trip Doug makes to Ukiah, Calif., to pick up zinfandel grapes for the winery is a sleep-depriving ordeal, but he wouldn't trade the experience for anything. It's all part of the adrenaline-filled fall crush. However, as the Maragases' vineyard matures, the family plans to produce more wine with their own grapes.
The winery is located north of Bend, right off Highway 97. Inside its spacious tasting room and production area, visitors can taste exceptional wines for a nominal tasting fee of $5, which includes a complimentary Maragas wineglass. As you pull into the winery complex, it's easy to see why Doug and Gina chose this part of the world to call home. The views of the surrounding Cascade Mountains, in particular, the Three Sisters (Faith, Hope, and Charity), are nothing short of spectacular.
WineTrail note: Maragas Winery has a second tasting room, located in Bend in a charming Craftsman-style home on Colorado Street. It's a relaxing space in which to enjoy a glass of Legal Zin, and contemplate the beauty of Bend and the emergence of this wine-growing region.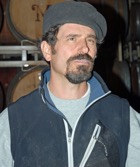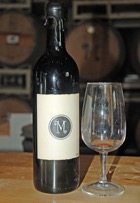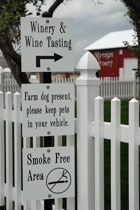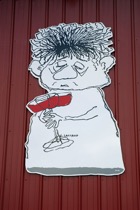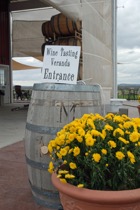 WineTrail: Central and Eastern Oregon WineTrail
Owner: Doug and Gina Maragas
Winemaker: Doug Maragas
Opened: 1999
Tasting Room: Open to the public
Amenities: Gift Shop, Picnic Area, , Wine Club
Where To Buy: Winery
Phone: 541-330-0919
Website: www.maragaswinery.com
Official Winery Rep/Owner: Information Change? Click Here
Maragas Winery

Winery/Tasting Room

15523 S. Hwy 97,

Bend,

OR

97734

-121.315846

44.052143

Hours: May through September, Wednesday to Sunday 12-5; October through December, Friday to Sunday 11-4

Maragas Winery

Tasting Room

643 NW Colorado Ave.,

Bend,

OR

97701

-121.31630599999999731

44.05207990000000251

Hours: Daily 12-5
Enlarge Map
Directions: From Sisters take US-20 [SR-126] east 20 miles. Take ramp (right) onto US-97 [Bend Hwy] and go 1.7 miles toward US-97/Mt. Bachelor. At exit 138 keep right onto ramp and turn right (west) onto NW Colorado Ave and go .3 miles to arrive at Maragas Winery. From Redmond go south onto SR-126 [S. Canal Blvd] for .3 miles. Turn left (south) onto US-97 [SW 6th St.] and go 16.6 miles. At exit 138 keep right onto ramp toward downtown Bend/Mt. Bachelor. Turn right (west) onto NW Colorado and proceed .3 miles to Maragas Winery.
---
Post a Comment
You must be signed in to comment.
New to WineTrailsNW? Sign up to comment.