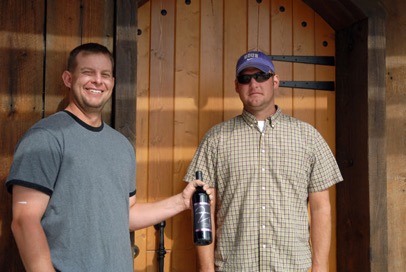 Two Mountain Winery
Brothers Matthew and Patrick Rawn are today's driving force behind Two Mountain Winery. However, they would be the first to tell you that they are but two members of a family of farmers that has been actively growing things for more than a half-century. In fact, their uncle Ron Schmidt was the initial driving force in converting part of the family's fruit orchards to Vitis vinifera in 2000.
Today, Matthew and Patrick manage the 26-acre estate Copeland Vineyard in the Rattlesnake Hills AVA of the Yakima Valley, farming the fruit from bud break to bottling. Grape varieties include chardonnay, riesling, lemberger, merlot, syrah, cabernet sauvignon, cabernet franc and touriga nacional (a primary grape for making Portuguese port wine and one that's rarely found in Washington). From these eight grapes varieties, the brothers Rawn craft varietal reds and whites, a rosé, and a couple of lip-smacking red blends. As you sample the cabernet sauvignon, imagine how grilled tenderloin would pair with this richly layered wine.
During most years, the vineyard generates 3 to 4 tons of grapes per acre, which translates to 200 tons of grapes. It takes a lot of pruning, tendril tucking, cluster thinning, and sucker pulling to harvest a couple of hundred tons of sugar-rich grapes each year. It might be fair to say that the brothers know every vineyard row and vine.
The tasting room and winery offer a stunning view of both Mount Rainier and Mount Adams. The vista serves as a reminder that the Cascade Range is responsible for both that major rain shadow over the Yakima Valley (only about 6 inches of precipitation falls per year) as well as the water that feeds the Yakima River. Thank you, Cascades!
Order the book!

Two Mountain Winery was featured in WineTrails of Washington as part of the Rattlesnake Hills WineTrail on page 290!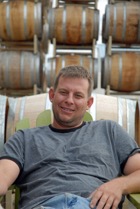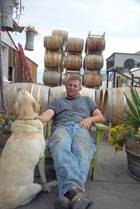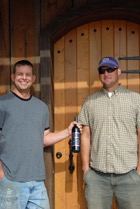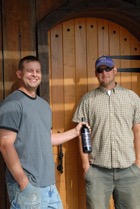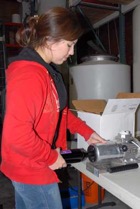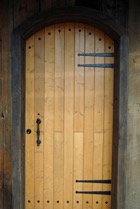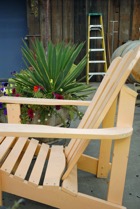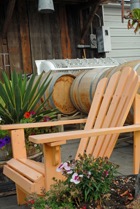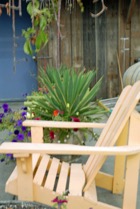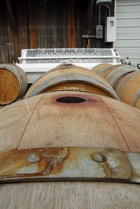 WineTrail: Rattlesnake Hills WineTrail
Owner: Schmidt Orchards, Inc. (Matthew and Patrick Rawn)
Winemaker: Matthew Rawn
Opened: 2003
Tasting Room: Open to the public
Amenities: Gift Shop, Picnic Area, Tours, Wine Club, Facebook, Twitter, RV/Bus Parking, Vineyard on Premise
Where To Buy: Winery, select wine shops, grocery stores, restaurants and secured website
Phone: 509-829-3900 Fax: 509-829-3904
Website: www.twomountainwinery.com
Official Winery Rep/Owner: Information Change? Click Here
Two Mountain Winery

Winery/Tasting Room

2151 Cheyne Road,

Zillah,

WA

98953

-120.272156

46.436134

Hours: Daily 10–6 from Presidents Day Weekend through November, or by appointment
Enlarge Map
Directions: From I-82 take exit 52 toward Zillah. Go north on Cheyne Rd approximately 2 miles. Two Mountain Winery will be on your right.
---
Post a Comment
You must be signed in to comment.
New to WineTrailsNW? Sign up to comment.