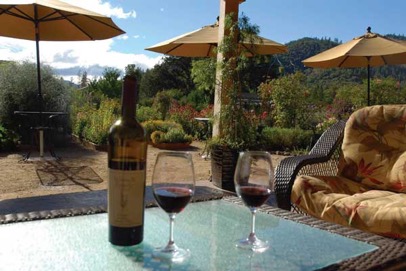 Applegate Valley WineTrail
It can safely be said that Jacksonville is the gateway to the Applegate Valley. And rightly so. After all, it was pioneer Peter Britt himself who founded the Valley View Winery in 1873! Paying homage to Peter Britt, the Wisnovsky family named their winery Valley View Winery. Definitely budget time to visit this winery. The Valley View Winery is a synergy of yummy wine, enjoyable staff, striking architecture, and ample grounds for a corporate picnic.
With a total of 13 wineries to visit (at the time of this writing), plan on a full three days of wine tasting if your goal is to visit all Applegate Valley WineTrail tasting rooms. Plus, there is an added bonus: if you don't have time to go to the Illinois Valley, Bridgeview Vineyards has a satellite tasting room on North Applegate Road.
A key message wine tourists will hear concerns sustainable wine-growing practices. Get ready to immerse yourself in organic and biodynamic farming discussions. It's all part of a movement by a majority of Oregon wineries to promote sustainable farming methods. After all, you want to taste the terroir associated with the vineyard – you should taste bottled sunshine, minerals, moonlit nights, groundwater and more. An excellent example of this practice is Cowhorn Garden & Vineyard. This is a pesticide-free zone to be sure. Somehow, I think Peter Britt would approve. He strikes me as a pretty organic guy.
View All the Wineries on this Trail
Wineries in this WineTrail
---
Post a Comment
You must be signed in to comment.
New to WineTrailsNW? Sign up to comment.