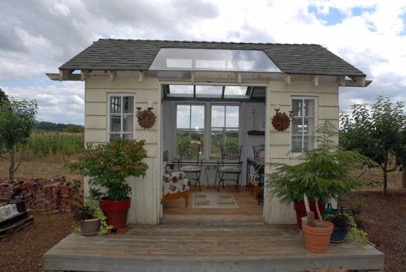 East Willamette Valley WineTrail
It's weird. You simply don't hear much said about the wineries in the Willamette Valley east of I-5. Given the short drive from Portland, you would think that the wineries of the East Willamette Valley WineTrail would be a popular destination for wine touring fans. But such is not the case. Methinks it is a function of other winery associations (e.g., Yamhill-Carlton Winegrowers' Association, the Wineries of Lane County, or the Southern Oregon Winery Association) that got out of the gates much earlier. I also believe that this situation will change in the not-too-distant future, and throngs of wine tourists will discover the wineries of East Willamette.
This is rich farm country. It's picturesque, to be sure, with plenty of side trips to exercise your Visa. Definitely, no visit here is complete without a field trip to Silverton's Oregon Garden, featuring the only Frank Lloyd Wright–designed home in the Pacific Northwest.
View All the Wineries on this Trail
Wineries in this WineTrail
35803 S. Hwy 213, Molalla, OR 97038 -122.67267099999999402 45.090826999999997327

---

6654 Shaw Highway SE, Aumsville, OR 97325 -122.86373899999999537 44.856541999999997472

---

9374 Sunnyview Road NE, Salem, OR 97317 -122.86877900000000352 44.956874900000002526

---

4972 Cascade Highway SE, Sublimity, OR 97385 -122.791017 44.870784

---

28836 S. Barlow Road, Oregon City, OR 97013 -122.722345 45.189179

---

6685 Meridian Road NE, Silverton, OR 97381 -122.766323 45.02524

---
---
Post a Comment
You must be signed in to comment.
New to WineTrailsNW? Sign up to comment.