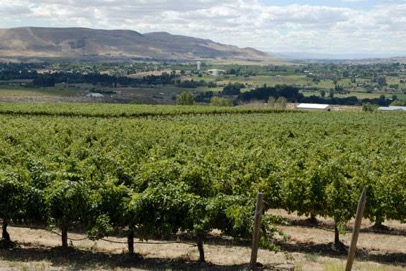 Red Mountain WineTrail
Visitors to Red Mountain don't go for the overnight lodging or fabulous restaurants. You won't find these amenities on Red Mountain. Instead, what you will find are fields of grapes and a number of wineries dotting the landscape. Make no mistake, Red Mountain is zoned for agriculture. It is home to what many wine enthusiasts agree are incredibly intense cabernet sauvignon grapes. With prominent winery names like Hightower, Fidelitas, Tapteil, Col Solare, Terra Blanca, and Kiona, you're in for a great day (or two). In between tasting rooms, you will pass some of the state's most distinctive vineyards, including Ciel du Cheval, Klipsun, Hedges, Kiona, and Artz.
Red Mountain WineTrail is just a dot on the map lying between Prosser and Richland off I-82. Nevertheless, what a dot it is. In terms of places to stay and eat, nearby Prosser and the Tri-Cities offer plenty of choices.
View All the Wineries on this Trail
Wineries in this WineTrail
---
Post a Comment
You must be signed in to comment.
New to WineTrailsNW? Sign up to comment.